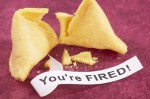 L'annuncio di Cisco di tagliare il 15% della sua forza lavoro, ovvero circa 11.500 posti di lavoro, tra licenziamenti e prepensionamenti non è una novità. Anche questa è un'operazione che fa parte di un piano ben più ampio di riduzione di costi, circa 1 miliardo di US$, che  Chambers aveva reso noto già qualche mese fa e che era diventato già esecutivo con la chiusura di tutta la business unit legata alle videocamere Flip, comportando allora il licenziamento di ben 650 persone.
Come in Italia così in USA e nel mondo verrebbe da pensare, alla fine è sempre la stessa storia, i dipendenti, quelli più deboli, pagano per le cattive scelte dei manager che invece rimangono sulle loro comode poltrone e continuano a guadagnare cifre astronomiche.
(Chambers nel 2009 ha guadagnato circa 12 milioni di US$ e l'anno precendente addirittura 18 milioni di US$).
In realtà è chiaramente difficile gestire un colosso come Cisco, mentre è altrettanto facile dare giudizi e muovere critiche, tuttavia ho cercato un giudizio su come Chambers stia gestendo la ristrutturazione.
Il CEO, infatti, ha comunicato qualche mese fa che ci sarebbero stati alcuni tagli e alcune scelte difficili da prendere, ma senza mai dare un piano preciso, e adesso, quasi ogni mese, riceviamo gli annunci relativi alle singole fasi del piano.
Personalmente penso che questo contribuisca a mantenere un'idea negativa sia su Cisco che su Chambers, in questo modo infatti ogni mese ci viene ricordato che Cisco sta avendo dei problemi, non sarebbe stato meglio comunicare il piano una sola volta in modo che poi, come sempre accade, tutti ci saremmo dimenticati? Ma soprattutto, è questo un modo per correggere definitivamente dei problemi strategici e focalizzarsi sulla crescita? Ma non avranno comunque bisogno di personale per crescere? Oppure questo è un modo veloce per riottenere la fiducia degli azionisti?
A riguardo ho trovato un articolo interessante sul sito della migliore business school americana: la Wharton University (prima in Usa nel 2010 davanti ad Harward secondo la classifica del Financial Times).
http://knowledge.wharton.upenn.edu/article.cfm?articleid=1703
Secondo Michael Useem, management professor and director of the Center for Leadership and Change Management a Wharton, in genere è meglio per un ridimensionamento che la società annunci tutte le cattive notizie "in un colpo solo" piuttosto che in una "serie di piccoli, separati, annunci di licenziamento sequenziale", osserva Useem. "Al mercato azionario non piace l'approccio sequenziale".
Il modo in cui le persone sono trattate è una "testimonianza dei valori e dell'anima di un'azienda" e le imprese dovrebbero seguire alcuni passi per dimostrare di applicare dei buoni principi manageriali.
La trasparenza innanzitutto. E' necessario rivelare tutte le informazioni finanziarie per giustificare la necessità dei tagli occupazionali e aiutare i lavoratori licenziati a reinserirsi nel mondo del lavoro.
In secondo luogo, le imprese dovrebbero lavorare intensamente con i dipendenti che restano sul posto di lavoro che potrebbero essere impauriti di essere i prossimi. Useem dice "Tristezza e ansia sono esattamente l'opposto di quello che le aziende hanno bisogno quando attraversano un ridimensionamento perché hanno bisogno di lavorare di più con meno personale. Inoltre il personale rimasto deve essere convinto che il ridimensionamento porti degli effetti positivi certi per il raggiungimento degli obiettivi aziendali".
Indipendentemente dall'esecuzione comunque i licenziamenti continueranno a verificarsi con regolarità. "L'uso del licenziamento come strumento di gestione per ridurre i costi è diffuso", dice John Challenger, amministratore delegato di Challenger, Gray & Christmas, società di outplacement. "Praticamente tutte le società Fortune 500 lo hanno fatto. Il licenziamento è una scelta spesso attesa dagli azionisti e siamo sempre più in un ambiente in cui è il mercato a guidare le scelte dell'azienda".