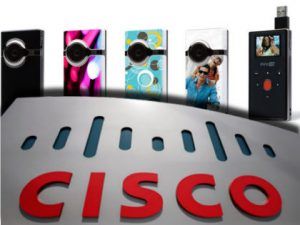 Sulla prima parte di "Cisco: mercati e strategie" avevamo discusso della perdita di market share che Cisco soffre sui propri mercati storici e strategici (switching e routing) e della dubbia strategia di Cisco che tende sempre di più a penetrare il mercato "consumer" attraverso l'acquisizione di Linksys ma soprattutto la vendita di Tablet e videocamere Flip.
Tale scelta era stata gia' giudicata dagli analisti come una possibile distrazione di capitali e risorse da mercati in cui Cisco, avendo dei vantaggi competitivi consolidati, avrebbe potuto garantire dei guadagni ampi, sicuri e in tempi molto più brevi, adesso pare che lo stesso John Chamber, CEO di Cisco, sia ritornato sui suoi passi.
Qualche giorno fa, infatti, Chamber aveva già inviato una lettera aperta ai propri dipendenti (http://blogs.cisco.com/news/message-from-john-chambers-where-cisco-is-taking-the-network/) dove li riassicurava sul fatto che la strategia, che segnerà il futuro di Cisco, sarà comunque basata sui tradizionali e vincenti "core values" che hanno portato Cisco ad essere una multinazionale da $40 Billion (…we globally deliver network-centric platforms that make the customers more competitive).
Sempre nella stessa lettera Chamber ha dichiarato che presto verrano prese delle decisioni difficili ma necessarie.
Un cambiamento, dice Chamber, comporta delle rotture e così Cisco si appresta a rivedere la propria gamma di prodotti e ad apportare delle modifiche con precisione chirurgica… (We will address with surgical precision what we need to fix in our portfolio and what we need to better enable.)
Chamber ha avviato ufficialmente questo processo di cambiamento, il "chirurgo" ha deciso di chiudere la divisione legata alle videocamere FLIP.
Badate bene che non si tratta di una cessione ma di una chiusura totale di un'azienda che era costata a Cisco nel 2009 ben $ 590 milioni e che lascia a casa 550 dipendenti!
Le azioni di Cisco continuano a scendere, il risultato è un pesante -35.83% nell'ultimo anno (14 aprile 2010 – 13 aprile 2011).
Gli investitori quindi giustamente sono ancora molto ben cauti anche perchè la spesa straordinaria di $ 300M legata all'operazione Flip peserà sui risultati del terzo e quarto trimestre dell'esercizio fiscale 2011.