Prendi Android, la piattaforma mobile più diffusa al mondo. Unisci una tastiera fisica QWERTY nascosta, con touchpad integrato. Completa con un hardware innovativo e maneggevole. Mescola bene il tutto con il meglio delle soluzioni BlackBerry per la protezione di dati sensibili e gestione App in mobilità.
Risultato? BlackBerry PRIV, The Privilege of Privacy, now for Andorid. In altre parole: il Privilegio della sicurezza BlackBerry e massima tutela della Privacy, in uno smartphone Android.
In cucina, come in amore, immaginazione e miscela di elementi diversi producono grandi performance. E l'ultimo nato in casa BlackBerry intende dar vita a un nuova generazione di device: uno strumento versatile e modellato per il business, grazie agli alti standard di sicurezza BlackBerry e alla duttilità di Android.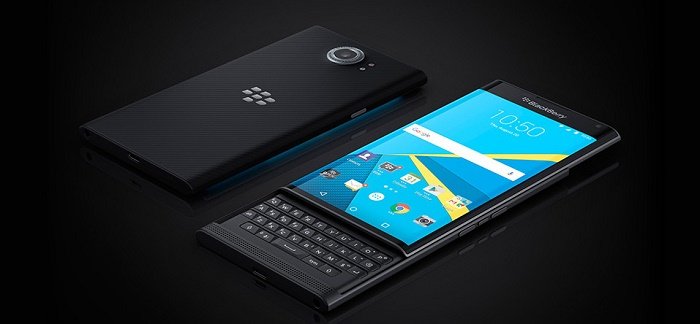 Lo smartphone Android perfetto per il business?
PRIV concentra in un unico strumento alte performance di user experience, gli altissimi livelli di protezione BlackBerry e la duttilità di Android. DTEK ™ by BlackBerry®, BlackBerry Hub, BlackBerry Integrity Detection permettono ad Andorid di fare un salto di qualità nella sicurezza e a PRIV di integrarsi perfettamente con tutte le più innovative soluzioni di gestione della mobilità aziendale sviluppate da BlackBerry, da Good Secure EMM Suites a BES12.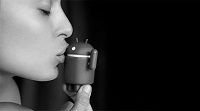 Per questo PRIV si candida a essere il miglior smartphone Android oggi sul mercato. Forbes ha incluso il nuovo device BlackBerry nella Top 15 Smartphone del 2016. In particolare ne sono stati apprezzati il design e la versatilità della tastiera che rende il PRIV "un piacere da usare".
Ma per Forbes il meglio di PRIV è nel sistema operativo, dove le funzionalità Android sono state "splendidamente" fuse con le migliori soluzioni BlackBerry per la produttività e la sicurezza in mobilità.

Eleganza, praticità, durata
PRIV offre grande maneggevolezza e semplicità. Il display Oled (5,4 pollici dual curved) garantisce una visualizzazione ottimale e un uso semplice del touch screen. E, in più, la libertà di scegliere tra tastiera virtuale e fisica. Quest'ultima restituisce il comfort della tradizionale tastiera BlackBerry, intuitiva e immediata per il massimo controllo della scrittura.
E se l'occhio vuole la sua parte, l'orecchio non è da meno: su PRIV è "di serie" BlackBerry Natural Sound. Una tecnologia audio che regala una esperienza d'ascolto di altissimo livello, riducendo rumori di sottofondo e regolando il volume.
E con PRIV non avrai più l'incubo di non trovare una "presa"! Grazie a una batteria capace di resistere più di 22 ore. La libertà di lavorare, ovunque per tutto il giorno.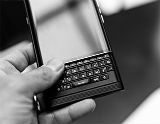 Sicurezza dall'hardware alle App
PRIV integra nell'interfaccia Android un set completo di soluzioni di sicurezza certificate by BlackBerry. Hardware Root of Trust, un sistema di chiavi crittografiche inserite nel dispositivo, fornisce la base sicura di tutta la piattaforma. Mentre BlackBerry Integrity Detection, verifica ogni evento o tentativo di modifica delle configurazioni che potrebbero compromettere la sicurezza di PRIV. In particolare controlla l'integrità all'avvio del kernel (il nucleo del sistema operativo), le policy SELinux, le autorizzazioni di montaggio del file system.
A livello di OS, PRIV utilizza patch e aggiornamenti di configurazione per aumentarne la sicurezza di Android ed è fornito del BlackBerry Hub, il sistema più funzionale in circolazione per gestire in mobilità e ovunque e-mail, messaggi, social e notifiche. Una vera control room nel palmo di una mano.
E se non basta a farti sentire protetto, PRIV rende sicure anche le App per il mobile work di Android, Google e Microsoft. Come? Grazie al DTEK ™ by BlackBerry® per Android, un'applicazione il cui compito è monitorare le richieste di accesso delle App scaricate a ogni funzione del telefono, dal microfono, alla fotocamera, fino a geo-localizzazione e dati personali.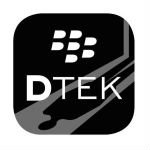 Dunque, che si tratti di rapporti finanziari o dei tuoi selfie, tutti i dati vengono crittografati su PRIV, facendo lavorare insieme hardware e software. Il miglior modo per difenderti da malware e qualsiasi tentativo di intrusione nel sistema operativo Android.
Così DTEK ™ by BlackBerry® per Android rende sicura la mobilità del tuo business. Ti permette di sapere se la tua privacy è a rischio, di prevenire o bloccare databreach, e avere sempre il massimo controllo su dati, utenti e condivisioni.
Tutte le App di produttività
PRIV ti dà inoltre il privilegio di accedere in modo sicuro all'intero ecosistema di App Google Play, Google Play for Work e Android, proteggendoti da malware e in piena sicurezza.
Con PRIV è possibile scaricare in piena sicurezza le App Microsoft Office Mobile, disponibile nel Play Store di Google, offrendo agli utenti uno strumento efficace e touch friendly per gestire Word, Excel e PowerPoint. Con la migliore esperienza di utilizzo e aumentando efficienza e produttività, ovunque ci si trovi.
Inoltre grazie all'integrazione di Andorid for Work con la piattaforma BES12 per l'Enterprise Mobility Management (EMM), gli utenti aziendali PRIV possono essere sicuri della separazione tra i dati personali e di lavoro.
Sicurezza BlackBerry agilità Android

PRIV rappresenta la sintesi della la nuova filosofia BlackBerry: sviluppo e integrazione di software per la sicurezza per ogni tipo di device mobile, indipendentemente dal sistema operativo, e valorizzazione della know how trentennale di BlackBerry nell'abilitare, semplificare e rendere flessibile e protetto il business in mobilità.
Sempre in sicurezza. Ovunque come vuoi tu.
Continua a scoprire la galassia delle soluzioni BlackBerry per la sicurezza dell'EMM. Resta connesso, seguici su http://www.blackberry4business.it/sicurezza-blackberry.