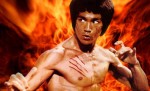 Avrà capito Cisco la battaglia che ha appena iniziato a combattere? Con così tanti concorrenti che accorciano la distanza è il momento di Cisco di proteggere i propri asset di maggior valore strategico, ovvero il 70% del mercato,  e in questo il mercato secondario può aiutare.
Per la prima volta Cisco ha una vera concorrenza nel mercato del routing e dello switching e così si trova ad affrontare la pressione sia su margini che su ricavi con effetti dannosi sull'andamento in borsa del titolo.
I suoi diretti concorrenti come HP, Juniper, Arista, Force10, Brocade e altri continuano ad evolversi e acquisire nicchie di mercato come lo switching per datacenter o il Carrier Routing,  e nonostante sia già una situazione difficile per Cisco, in realtà non è finita qui.
Infatti vi è un altro competitor che si prepara ad entrare in modo aggressivo sul mercato statunitense, un nome che fin adesso ha ricevuto poco interesse dalla stampa, ma il suo ingresso darà più problemi a Cisco che il resto degli altri vendor messi insieme –  il concorrente è Huawei.
Huawei è cresciuta negli ultimi cinque anni allo stesso modo in cui Cisco è cresciuta alla fine del 1990. Huawei ha chiuso il 2010 con più di 28 miliardi di dollari di vendite globali, di queste solamente il 35 % proviene dal mercato interno ovvero quello della Cina, e le vendite internazionali che quindi rappresentano il rimanente 65 % sono cresciute del 35% in un solo anno !!!
Fattore ancora più importante è che quasi nessuno di tali ricavi proviene dagli Stati Uniti, un assalto su vasta scala del mercato statunitense sembra quindi essere un passo necessario e inevitabile, inoltre, considerando il successo internazionale che Huawei ha già ottenuto, i suoi prodotti saranno notevolmente più economici ma qualitativamente pari ai principali produttori.
Che cosa significa questo per Cisco? E' tempo di progettersi? Sì. Ma non focalizzandosi solamente su se stesso e sulla propria offerta come Cisco sembra fare al momento,  adesso è il momento di focalizzarsi sui suoi clienti e al mercato secondario.
Come la maggior parte degli analisti vi dirà, il successo nel mercato del networking di base è tutto basato sul post-vendita.  Al contrario dei Personal Computer dove è molto semplice passare da un produttore ad un altro, da Dell ad HP per esempio, nel networking una volta scelto il produttore, Cisco o Juniper
che sia, gli aggiornamenti software e hardware, i contratti di manutenzione e altri servizi riguarderanno sempre lo stesso produttore e ciò rappresenta un flusso di ricavi non indifferente che spesso supera del doppio i ricavi iniziali legati alla prima vendita dell'hardware.
Un cliente che passerà da Cisco a Huawei rappresenterà quindi non solo una perdita immediata sulla vendita dell'hardware ma anche quella dei flussi di guadagno futuri potenzialmente per sempre.
Nonostante Cisco abbia piu' volte detto che il loro più grande concorrente non è Juniper ma il mercato secondario per i propri prodotti, il canale indipendente in questa situazione gioca in realta'  un ruolo favorevole infatti:
Un vivace mercato dell'usato, cosi come per le automobili ad esempio, supporta il valore residuo nel tempo del prodotto, con conseguente minore TCO ( total cost of ownership) di Cisco rispetto a quasi tutte le rivali.
I prodotti Cisco usati riescono a coprire quelle fasce di mercato che avendo dei budget ridotti sono sempre più tentati dai rivali di Cisco che offrono prezzi inferiori. Inoltre sempre questi utilizzatori price-sensitive, che Cisco stessa non avrebbe potuto servire, rappresentano dei potenziali futuri clienti visto che anche loro con molta probabilita' rimarranno fidelizzati a Cisco in caso di un futuro upgrade
Il canale indipendente soddisfa tutti quei clienti i cui bisogni non possono essere soddisfatti dal canale ufficiale ( Ingram, Tech Data, Esprinet…) Il mercato secondario infatti offre oltre ad attrezzature recenti anche prodotti end of life  e servizi di manutenzione anche su prodotti in EOS (end of service) a prezzi convenienti. Il cliente in questo modo ha molte piu' opzioni e cio' favorisce indubbiamente che la scelta ricada verso Cisco piuttosto che su uno dei suoi competitors
In passato, questi "benefici" offerti ai clienti dal canale indipendente sono stati visti da Cisco come una minaccia competitiva. Ora forse capirà che è il momento di abbandonare quella posizione e lavorare insieme e assumere una posizione piu' aperta che favorendo i propri clienti in definitiva favorira' Cisco stessa.