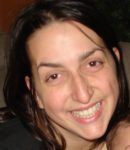 Prosegue il nostro ciclo di interviste che fanno parte della rubrica "Italiani all'estero nel settore ICT". L'obiettivo è quello di sondare le esperienze di nostri connazionali occupati in ruoli nell'IT, l'ICT e le Telecomunicazioni.
In questa intervista abbiamo parlato con Rossella Mariotti… lasciamo a lei sin seguito dire chi è e di cosa si occupa. Vi consigliamo di leggere le sue parole in quanto è importante comprendere come, ancora una volta, fuori dai confini le aziende applicano la meritocrazia ed una filosofia "family first", come dice Rossella.
ANW: In che città vivi e lavori attualmente?
RM: Vivo e lavoro a Salem in Oregon… noooo…. non la Salem delle streghe… quella è sull'altra costa!
ANW: In quale azienda lavori e con che ruolo? Di cosa ti occupi?
RM: Lavoro da 7 anni per un Community College che sarebbe alla fine un'università (statale). www.chemeketa.edu. Offriamo diplomi brevi e diplomi di 'trasferimento', come si dice qui. In pratica gli studenti approfittano di costi più bassi per guadagnare i primi 2 anni di crediti che poi serviranno per il trasferimento all'università.
Abbiamo 10 campus, circa 1500 utenti e circa 15 mila studenti per trimestre.
Sono analista di rete e mi occupo di tutto quello che è livello 2, 3 e 4, incluso VoIP, wireless, firewall, IDS/IPS, bilanciatori, ecc…
ANW: Da quanto sei all'estero?
RM: Sono qui da 13 anni. Ho visitato altri posti negli Stati Uniti ma mi sono innamorata dell'Oregon e qui sono rimasta.
ANW: Avevi già avuto esperienze di vita all'estero?
RM: No. A questo punto sembra questa sia la prima e anche l'ultima!
ANW: Cosa ti ha spinto a migrare?
RM: Ero demoralizzata, non vedevo un futuro interessante. Lavoravo in un'azienda che produceva e vendeva pc e facevo la commerciale, ma avrei voluto tanto entrare nell'ambito tecnico. Purtroppo in Italia non si riesce a cambiare carriera molto facilmente, i titolari non si fidano, non ti danno opportunità. Tramite un contatto che avevo negli Stati Uniti sono riuscita a venire qui per studiare l'Inglese e poi mi sono fermata per studiare nel campo dell'Information Technology.
ANW: Hai subito uno sconvolgimento delle tue abitudini?
RM: Sì, certo! L'America e l'Italia sono paesi completamente diversi, è vero che qui è tutto più grande e che è tutto come nei film! Ci ho messo quasi due anni per abituarmi a come fanno le cose gli Americani, ma adesso sono contentissima.
ANW: Dal punto di vista culturale e sociale, quali cambiamenti hai constatato?
RM: Tanti, troppi, mi ci vorrebbe un libro per elencarli tutti. Gli Americani dell'Oregon sono gente buona, cordiale, tranquilla, insomma proprio dei 'bonaccioni' come si direbbe a Verona.
Questa è la patria del 'take it easy'… la vita è tranquilla e il livello di stress relativamente basso. Gli Oregoniani sono puliti, si prendono molta cura dei beni comuni, sono molto disciplinati, e questo si vede in tutto quello che fanno.
ANW: Quanto difficoltoso è stato il tuo ambientamento?
RM: A parte il fatto che mi sono lamentata per due anni per le varie differenze culturali, non è stato troppo traumatico! ;)
ANW: Quale considerazione c'è degli italiani e in generale dell'Italia nel paese in cui ti trovi?
RM: Qui alla gente noi Italiani piacciamo tantissimo, sono tutti innamorati dell'Italia. In molti ci sono già stati e tanti altri ci vorrebbero andare. Non so quante volte ho raccontato la mia storia in 13 anni a gente che nemmeno conosco solo perché magari notano l'accento o il mio nome, ecc…
Hanno un'immagine romantica dell'Italia, i paesaggi, i luoghi turistici, che purtroppo non è sempre un'immagine di vita reale, però a loro non interessa perché tanto ci vanno solo in vacanza! Ce ne sono comunque tanti di Americani che in Italia ci vanno in pensione, questi però di solito si sono raccimolati un bel gruzzoletto, praticamente ci vanno senza dover fare i conti con la realtà di trovare un lavoro, il che è un bel peso in meno sulle spalle.
In generale comunque qui c'è brava gente che ti saluta per strada quando la incroci anche se non ti ha mai visto prima, non si parla di paesetti, ma di città. Questo secondo me la dice lunga sulla considerazione che ha la gente verso gli altri in generale, non solo verso gli Italiani. Poi, dall'altro lato della medaglia, ci sono tanti stereotipi sugli Italiani. Quelli più famosi sono il fatto che gesticoliamo a non finire; che parliamo a voce alta, che siamo mammoni, che mangiamo gli spaghetti con le polpette come Lilli e il Vagabondo, ecc. ecc.!
ANW: Visto il periodo: quanto si è sentita la crisi economica nel tuo paese? Quali cambiamenti ha apportato?
RM: Come ho sempre detto alla mia famiglia, noi fortuantamente siamo stati toccati marginalmente ed il motivo è semplicemente perché grandi risparmi investiti non ne abbiamo, purtroppo però tanta gente ha perso un bel po' di risparmi. Inoltre sia io che mio marito, lavorando per un'ente statale, abbiamo piu' possibilità di mantenere il nostro lavoro in quanto in periodo di crisi la gente che perde lavoro tende a ritornare a studiare.
ANW: Dal punto di vista professionale, quali differenze hai potuto notare rispetto all'Italia?
RM: Nell'ambiente lavorativo c'è sempre qualcuno che ti mette una mano sulla spalla e ti dice "good job!" o "grazie per essere rimasta a risolvere questo problema", addirittura il mio capo di ricorda di farmi pagare per le ore extra che lavoro o di recuperarle! Ti lasciano spazio per lavorare, e poi riconoscono che l'impiegato che ha una vita sociale e familiare felice lavora meglio e quindi la filosofia è 'family first'. Sanno veramente come incentivarti a produrre.
ANW: Come descriveresti il processo di selezione ed assunzione nel paese in cui ti trovi?
RM: La ricerca di personale qui è molto strutturata in generale. Di solito c'è un comitato che compone un documento con tutte le mansioni di lavoro per la posizione che si sta cercando. Il comitato di solito è composto da colleghi del gruppo in cui questa persona lavorerà, un manager, e di solito una persona 'esterna' per mantenere obiettività.
Per quanto riguarda specificatamente il mio posto di lavoro, i candidati devono assolutamente specificare nella loro domanda di lavoro che hanno tutti i requisiti dichiarati necessari nell'annuncio, per esempio se un candidato interno (un candidato con cui i membri del comitato lavorano già) fa domanda tralasciando qualche dato vitale non passa la fase di screening e quindi rimane fuori dal 'pool'. Per fare parte del comitato si deve passare un training (di circa 45 minuti e online) sulla discriminazione e le categorie protette, dove praticamente ti spiegano cosa si può e non si può chiedere al candidato. Non si possono assolutamente fare domande non pertinenti al lavoro che la persona andrà a fare, anche cose innocenti del tipo: "vedo che vive lontano, se Lei sarà selezionato ha intenzione di traslocare?", perchè questa non è una domanda inerente al lavoro ricercato. Immaginatevi che se questa è una domanda inopportuna, altre domande come quelle che si sentono in Italia sono, diciamo, fuori dal mondo. Qui non esistono date di nascita o foto sui curriculum (ai tempi miei di ricerca di lavoro in Italia mi ricordo che a volte si metteva anche la foto tessera); non esistono domande del tipo "come si vede in 5 anni?"; "ha intenzione di avere figli?", "è sposata?".
ANW: Sei laureata?
RM: Ho un diploma professionale in Italia, un diploma professionale qui in USA (Network Technology) e sto' studiando per finire un Bachelor's Degree in Technology and Management a OIT (Oregon Institute of Technology). Ho lasciato scadere la mia certificazione Cisco CCNA purtroppo. Ho la certificazione BCNE (Brocade Certified Network Engineer), e con il mio collega stiamo lavorando (un po' quando abbiamo tempo, e molto con calma!) sulla CCIE Voice.
ANW: In Italia si parla spesso di cervelli in fuga. E' presente anche all'estero questo fenomeno? In quali proporzioni?
RM: E' diverso, i cervelli fuggono dall'Italia perché non riescono purtroppo a relizzarsi e pochi credono in loro. Qui si trova lavoro, anche se ultimamente mi sembra che i diplomati in ingegneria stiano calando. Il problema qui semmai è l'outsourcing ti personale in altre parti del mondo.
ANW: A livello quantitativo, com'è la richiesta di lavoro rispetto all'Italia? Cosa si ricerca maggiormente?
RM: Nel campo dell'IT le azienda cercano, ci sono buone possibilità.
ANW: Da quanto hai potuto vedere, qual è la forma di rapporto lavorativo più diffuso? (Dipendente, freelance, contratti a tempo determinato, etc).
RM: Qui ci sono contratti a tempo indeterminato, però in tutti i contratti c'è sempre un periodo di prova di qualche mese. Poi vanno tanto i 'contracts' (consulente praticamente) che ti permettono di lavorare con tantissime realtà aziendali diverse.
ANW: Come rapporti la retribuzione rispetto a quella italiana? Quali differenze ci sono? E' effettivamente più alta?
RM: Si, secondo me la retribuzione è più alta. Qui la vita costa di più per certe cose e di meno per altre ma in generale, al mio livello, mi pare che si facciano più soldi qui.
ANW: Qual è il tenore di vita? Cambia effettivamente il costo della vita e di quanto?
RM: Medio alto direi. Io, con una famiglia con due bimbi non mi posso lamentare. Mio marito è insegnante e anche con due stipendi da 'statali' (il mio piu' basso approssimativamente del 25% di uno percepito in un'azienda privata) riusciamo a risparmiare un po', comprare praticamente quello che vogliamo senza fare grandissimo sforzi, usciamo la sera, insomma rendo l'idea, credo. L'unica cosa che non facciamo abbastanza è andare in vacanza ai tropici, ma quello è più dovuto alla mancanza di tempo o ai calendari che non combaciano
ANW: Come funziona la tassazione? Com'è la pressione fiscale?
RM: Le tasse sono nel mio caso circa il 38%. Quando si parla di stipendi le cifre sono sempre lorde, non nette come in Italia. La dichiarazione delle tasse si fa annualmente e, dipendentemente da quanto te ne hanno sottratte durante l'anno, o ne paghi oppure ti ridanno i soldi.
ANW: Cosa non ti manca dell'Italia?
RM: L'aria inquinata e pesante. La mancanza di fiducia nella gente, non solo nell'ambiente lavorativo, ma in generale. Il fatto che, magari inconsciamente, si vive sempre con la paura di essere fregati e quindi si tenta sempre di fregare per primi. La gerontocrazia e i meriti che si danno più ai simpatici e belli che a quelli che lavorano davvero. La cultura materialista dell'apparire. Gli Italiani che si lamentano e poi fanno poco niente "perché tanto cosa cambia?". Lo spirito di rassegnazione. Il fatto che quando vai in pensione sei vecchio e ti comporti da vecchio, qui la gente inizia a vivere!
ANW: Cosa, invece, ti manca dell'Italia?
RM: Mi manca la parte "romantica" dell'Italia. I paesaggi, la passeggiata in centro o al lago di Garda, la pizza in compagnia, la famiglia, gli amici, il sole d'inverno anche se fa freddissimo (qui piove spesso ed è grigio).
ANW: E' una scelta permanente o ritieni che un giorno tornerai nel bel paese?
RM: In futuro mi piacerebbe tornare per un anno per poter dare la possibilita' ai miei bimbi di andare a scuola in Italia e migliorare la lingua. Chi vivrà vedrà!
ANW: Cosa ti senti di dire a chi vorrebbe compiere la tua stessa scelta? Quali caratteristiche sono necessarie al fine di affrontare al meglio questo cambiamento?
RM: Andate! Lasciate i sensi di colpa alle spalle e buttatevi. Ovviamente venire qui in USA (per via dei visti) è un po' problematico a meno che non veniate per studiare oppure con uno sponsor, se però avete l'opportunità di andare in un altro paese della comunità Europea, approfittatene! E' un'esperienza che arricchisce sotto tutti gli aspetti e poi tornare a far visita è facile e veloce.