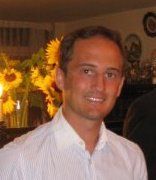 Riprendiamo la rubrica "Italiani all'estero nel settore ICT" con la prima intervista del 2012. Senza nulla togliere agli altri professionisti già interpellati, potremmo dire di avere questa volta un contributo un po' speciale. Sia per la zona in cui si trova, sia per l'azienda in cui lavora. Caratteristiche queste due particolarmente ambite e sentite.
ANW: In che città vivi e lavori attualmente?
SM: Mountain View (California), nel cuore della Silicon Valley.
ANW: In quale azienda lavori e con che ruolo? Di cosa ti occupi?
SM: Lavoro per Google nel team di Business Operation & Strategy assieme ad un'altra cinquantina di colleghi scherzosamente definiti da uno dei nostri Director come "recovering consultants" visto che la nostra esperienza professionale precedente è in altissima percentuale management consulting presso una delle tre grandi società di consulenza strategica. Il tipo di lavoro che svolgiamo per Google è molto simile a quello che facevamo prima nelle società di consulenza ma ora con un unico cliente; ci occupiamo di supportare i vari business di Google con progetti di carattere strategico-organizzativo.
ANW: Da quanto sei all'estero?
SM: Sono all'estero ormai da 3 anni e mezzo, ho iniziato la mia esperienza nel 2008 con due anni di MBA presso la Stanford Graduate School of Business per poi passare direttamente a Google alla fine del Master.
ANW: Avevi già avuto esperienze di vita all'estero?
SM: Diverse, ho iniziato a 19 anni quando ho vissuto in Inghilterra per 5 mesi per imparare l'inglese (a scuola non ero proprio il primo della classe ☺ e questa esperienza mi ha aperto un sacco di porte negli anni successivi), per poi trascorrere un anno accademico nel sud della California durante l'università con un programma scambio. Infine, un paio di brevi esperienze (qualche mese) in Africa per due internship nella pausa estiva dell'MBA.
ANW: Cosa ti ha spinto a migrare?
SM: Sono una persona curiosa e sempre alla ricerca di nuove avventure ed esperienze, sin da piccolo la realtà locale (che allora era la provincia di Vicenza, nemmeno l'Italia) mi stava stretta e continuavo a guardare oltre, finchè crescendo mi si sono presentate alcune opportunità e le ho prese al volo.
L'ultima e più permanente migrazione dopo l'MBA l'ho fatta principalmente perchè consapevole dei limiti e delle poche opportunità che avrei avuto tornando in Italia. Nonostante avevo l'opportunità di rientrare in Italia in uno dei contesti professionali più meritocratici e di forte crescita della reatà italiana, le opportunità di crescita e lo stile di vita che posso avere qui in Silicon Valley non sono paragonabili.
ANW: Hai subito uno sconvolgimento delle tue abitudini?
SM: Ogni volta che ci si trasferisce in un posto nuovo bisogna addattarsi alle nuove abitudini. Dalla mia esperienza il segreto per inserirsi bene ed essere felici in queste transizioni, che potenzialmente scombinano le proprie abitudini, è portare con se ciò che ci piace della nostra vita passata adattandolo alla realtà locale ed essere aperti ad assimilare quello che il nuovo luogo ha da offrirci. In questo modo, ad ogni trasferimento ci arricchiamo interiormente prendendo e portando con noi quello che più ci piace da ogni posto in cui abbiamo vissuto.
ANW: Dal punto di vista culturale e sociale, quali cambiamenti hai constatato?
SM: Tra Silicon Valley e Italia le differenze socio-culturali sono molte, giusto per citarne alcune che ho notato: l'importanza e centricità della famiglia non è così forte come in Italia – manca il culto del cibo e del mangiar bene anche se da qualche anno si sta diffondendo una forte moda del mangiar sano – il forte senso civico e della cosa pubblica, completamente assente in Italia – il livello di competizione e meritocrazia è ad un livello completamente diverso (con i relativi pro e contro) fin dai primi anni di vita (e.g. essays per entrare all'asilo giusto). Infine, la differenza culturale che più mi attrae alla Silicon Valley, il desiderio di fare qualcosa di significativo, di cambiare il mondo e la mentalità di poterlo fare con sacrificio e duro lavoro, un'ambizione e un'energia positiva che in Italia abbiamo perso ormai da molti anni lasciando strada a fatalismo e rassegnazione.
ANW: Quanto difficoltoso è stato il tuo ambientamento?
SM: Per nulla difficile, anzi. Se affrontato con le giusta attitude (come accennavo prima), è solo una serie di incombenze logistiche per riorganizzare la propria vita nel nuovo luogo che per me sono state più che controbilanciate dalle nuove esperienze che ho vissuto.
ANW: Quale considerazione c'è degli italiani e in generale dell'Italia nel paese in cui ti trovi?
SM: L'Italia è un paese piccolo e, con eccezione delle ultime vicende della crisi dell'Euro, piuttosto irrilevante a livello economico mondiale. L'idea che traspare dell'Italia è un paese in cui c'è buon cibo e un ricco patrimonio artistico, ma poco altro. Per quanto riguarda gli italiani è difficile generalizzare, ho sentito i commenti più disparati; l'unico aspetto comune è che l'idea dell'italiano qui è associata all'italiano proveniente dal centro-sud italia (immagino perchè storicamente più numerosi) con relative caratteristiche e stereotipi.
ANW: Visto il periodo: quanto si è sentita la crisi economica nel tuo paese? Quali cambiamenti ha apportato?
SM: La Silicon Valley è un'isola felice in questa situazione di crisi globale. Con eccezione del 2008 e 2009 quando la crisi si è sentita anche qui (io stavo studiando in quel periodo e trovare lavoro non è stato facile) l'economia locale va alla grande con un 2010 e 2011 che hanno visto le grandi aziende competere fortemente per assumere i migliori talenti, start-up nascere dappertutto, affitti e traffico nelle ore di punta aumentare significativamente, etc. A meno che non ci sia un'altra crisi globale qui l'economia va alla grande.
ANW: Dal punto di vista professionale, quali differenze hai potuto notare rispetto all'Italia?
SM: In una parola tutto.
– Meritocrazia: a differenza dell'Italia stipendio e carriera dipendono fortemente dalla produttività delle persone; promozioni, assunzioni e licenziamenti sono molto più facili e rapidi che in Italia creando un sistema che premia chi ha capacità e voglia di impegnarsi. Si viene promossi non per anzianità o per conoscenze ma per i risultati raggiunti.
– Clima aziendale: qui c'è collaborazione, aiuto reciproco, voglia di migliorare e far migliorare i propri colleghi. Molti scelgono un lavoro piuttosto che un altro perchè credono in quello che fanno e non solo per prendere uno stipendio. In poche parole si lavora volentieri. Conosco molte persone in Silicon Valley che potrebbero ritirarsi a vita privata in un'isola caraibica per il resto della loro vita ma continuano a lavorare perchè si divertono a farlo, personalmente non ne conosco nessuna in Italia nella stessa situazione.
– Flessibilità: l'importante sono i risultati, non rimanere in ufficio dalle 9 alle 5. Questo approccio aiuta fortemente chiunque si trovi in una condizione in cui la vita privata richiede questa flessibilità.
– Il fallimento è accettato e persino visto bene se avviene nonostante il nostro miglior impegno. Qui in Silicon Valley una startup fallita è vista come un'esperienza da cui si può imparare e migliorare e non si diventa degli emarginati perchè si è provato e non è andata bene.
– Trade off tra stile di vita e stipendi: a parità di ore lavorate ci si guadagna il doppio che in Italia con conseguente migliore qualità della vita.
ANW: Come descriveresti il processo di selezione ed assunzione nel paese in cui ti trovi?
SM: Le conoscenze contano anche qui, ma in modo diverso. Qui si chiama Networking, e vuol dire che se sei bravo riesci ad inserirti in un'azienda tramite qualcuno e non tramite l'application online. Il networking funziona diversamente rispetto alle raccomandazioni. Qui non vieni raccomandato per essere amico o parente ma vieni raccomandato se sei bravo e poi le selezioni si prendono cura del resto. Arrivato al primo colloquio sta a te far vedere che hai l'energia, le capacità e la motivazione per il lavoro.
Un aspetto che ho notato molto importante durante le selezioni è il fit culturale con l'azienda. Quasi sempre per una data posizione ci sono molte persone ugualmente qualificate e la differenza a quel punto la fa il fit con la cultura aziendale delle singole persone. In un ambiente lavorativo dove ci si diverte lavorando sodo (work hard, play hard) è fondamentale assumere persone che siano in linea con tale mentalità e con la mission dell'azienda.
ANW: Sei laureato?
SM: Laurea specialistica in Ingegneria Gestionale all'Università di Padova e Master in Business Administration presso la Stanford Graduate School of Business (e pensare che c'è stato un periodo della mia vita in cui non volevo nemmeno iscrivermi all'università').
ANW: In Italia si parla spesso di cervelli in fuga. E' presente anche all'estero questo fenomeno? In quali proporzioni?
SM: Qui più che altro arrivano i cervelli in fuga ☺
Anche se si inizia a parlare di una fuga di cervelli verso paesi emergenti (BRIC) dove ci sono più opportunità di crescita ed una forte scarsità di talenti. È ancora l'inizio di questo cambiamento, ma sembra che i paesi emergenti potrebbero diventare la nuova America. Gli Stati Uniti hanno politiche di immigrazione pessime e questo costringe sempre più talenti a cercare fortuna altrove.
ANW: A livello quantitativo, com'è la richiesta di lavoro rispetto all'Italia? Cosa si ricerca
maggiormente?
SM: Qui in Silicon Valley c'è un'altissima richiesta di Software Engineers. Un bravo Software Engineer ha l'imbarazzo della scelta come offerte di lavoro e le grandi aziende non hanno nessun problema a sponsorizzare visti lavorativi per queste risorse. Se avete questo profilo e volete andarvene dall'italia, fatevi avanti che qui abbiamo bisogno di voi per creare il futuro.
ANW: Da quanto hai potuto vedere, qual è la forma di rapporto lavorativo più diffuso?
(Dipendente, freelance, contratti a tempo determinato, etc).
SM: Qui in California c'è il contratto "at will" che più o meno significa che da ambo i lati il rapporto di lavoro può essere terminato in qualunque momento senza nessun motivo. Per lavori più di manodopera è diffuso il contratto a tempo determinato a ore.
ANW: Come rapporti la retribuzione rispetto a quella italiana? Quali differenze ci sono? E'
effettivamente più alta?
SM: Come detto in precedenza, a parità di posizione e ore lavorate si guadagna circa il doppio che in Italia.
ANW: Qual è il tenore di vita? Cambia effettivamente il costo della vita e di quanto?
SM: Il costo della vita è paragonabile a quello di qualunque grande città italiana con variazioni anche significative in base a cosa si paragona ma tutto incluso molto simile.
ANW: Come funziona la tassazione? Com'è la pressione fiscale?
SM: Premesso che qui ci sono molti meno servizi pubblici che in Italia (anche se le grandi aziende si prendono cura di molti di questi servizi, tipo assicurazione sanitaria), la tassazione è decisamente più bassa. È complicato fare paragoni numerici in quanto oltre ai diversi scaglioni, ci sono tasse locali, statali e federali.
ANW: Cosa non ti manca dell'Italia?
SM: Tutto ciò che è collegato alla vita lavorativa, la mentalità del vivere alla giornata senza sogni e obiettivi, le inefficienze e la provincialità.
ANW: Cosa, invece, ti manca dell'Italia?
SM: La famiglia, gli amici, il cibo e i bei paesaggi delle nostre montagne, laghi e mari.
ANW: E' una scelta permanente o ritieni che un giorno tornerai nel bel paese?
SM: A meno che la situazione non cambi drasticamente, tornerò forse in Italia quando sarò in pensione. Alla fine, se non si deve lavorare in Italia non si sta poi male.
ANW: Cosa ti senti di dire a chi vorrebbe compiere la tua stessa scelta? Quali caratteristiche sono necessarie al fine di affrontare al meglio questo cambiamento?
SM: Se ne avete l'opportunità partite, non aspettate. Certi treni passano una sola volta nella vita e in ogni caso tornare indietro è sempre possibile. Se avete fiducia in voi stessi, voglia di fare e mettervi alla prova, con i relativi rischi e benefici, non esitate che in Italia per quanto vi possano promettere non avrete mai le stesse opportunità.
Da un punto di vista più pratico per emigrare negli Stati Uniti l'ostacolo maggiore è ottenere un visto lavorativo. Le tre strade a mio avviso più fattibili sono:
1. Completare un anno accademico negli States, sfruttare il successivo anno di lavoro col permesso OPT e poi farselo convertire in H1b dall'azienda (questa è la strada che ho seguito io)
2. Lavorare almeno un anno fuori dagli States per un'azienda con sedi negli States e poi chiedere il trasferimento con visto L1
3. Se si possiedono capacità particolari e si riesce a vendersi direttamente alle aziende statunitensi fare direttamente i colloqui e partire con il visto H1b.
ANW: Grazie Stefano dei tuoi preziosi consigli. A presto per altre collaborazioni assieme.
SM:Grazie anche a voi!